40-minute presentation with Bryan Zmijewski
Design that Drives Action
11:00

am

 – 11:40

am
Sunday
15 Sep
2013
Talk with Bryan Zmijewski • Sunday 11:00 am
Dive deep into the psychology of your users, so you can think beyond a single marketing page and earn powerful bumps in sales through solid conversion actions. Bryan Zmijewski, Founder and Chief Instigator of ZURB, has worked with with hundreds of transformative startups — giving him unique insight into how users behave on the web and what drives their actions. In this talk, Bryan takes a close look at how to drive action with effective choices in visual design, content, and form elements.
About Bryan Zmijewski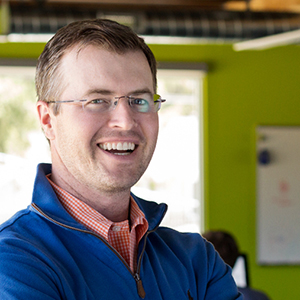 Bryan is the founder and fearless leader of ZURB. Like all ZURBians, he's a T-shaped and oft T-shirted product designer who firmly believes that a designed world is better. Described as a bundle of unbridled energy, Bryan can burst into song, dance, or wild exclamations at any moment. We'll erect protective screens during his talk.
Bryan has more than 15 years experience in product design, getting his start designing toys for Skyline Toys, which was purchased by IDEO. As a graduate of Stanford University, he spent 10 years teaching in the university's Product Design Department. He founded ZURB in the back of his apartment in 1993 and hasn't looked back, except that one time when he accidentally lost two vowels. Fifteen years later, ZURB has helped more than 200 startups, generating more than $1.6 billion in market capitalization.
As ZURB's Chief Instigator, Bryan helps guide the team to do what it does best: design great products for people.