2-hour Workshop with Todd Zaki Warfel
Progressive Prototyping with HTML5, CSS3, and jQuery
In this hands-on, action-packed workshop, discover how prototyping for the web is easier than you think — even if you've just begun to dip your toes into the world of coding. Whether you're an HTML novice or a presentation-layer pro, you'll pick up practical tips and techniques for prototyping with HTML5, CSS3 and jQuery. Learn how to:
Structure your prototype designs faster with HTML5
Take advantage of new input types to make mobile-ready forms instantly
Use CSS3 to make sexy buttons without the need for background images or sliding doors
Use CSS3 selectors
Make effective use of jQuery transitions with only a few lines of code You'll walk away with a number of tools and techniques for prototyping flexible, bulletproof, effective and adaptable interfaces that make up an elegant user experience. Laptops are highly recommended for this hands-on workshop.
About Todd Zaki Warfel
Senior UX Designer at Inflection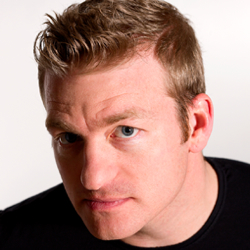 Fluxible says: The John Smiths of the world are jealous of Todd's awesome name. Let us toast to them! (Perhaps with a spicy yet insouciant red? We're oenophiles, too!) Todd has tackled some pretty broad challenges, from over a decade of entrepreneurship moving to in-house designer, and academe to agency. Fortunately, he has his Triumph Thruxton motorcycle to get around challenges with style and agility. As a big foodie, Todd will also help us step up our catering game. No hearts and leaves in our latte art. Fauna and fractals, baby!
Todd Zaki Warfel is a craftsman who loves designing with data, grids, and type. As a Sr. UX Designer at Inflection, he's currently tackling big data design challenges for mobile, tablet, and desktop applications. Prior to Inflection, he designed Reframer, the industry's first collaborative research and analytics application for qualitative data. He also founded and led the UX design consultancy messagefirst for over a decade. He wrote the book on prototyping, Prototyping: A Practitioner's Guide, and is co-authoring a book on Guerrilla UX Methods with Russ Unger.
He's rarely satisfied with the status quo and believes in striving for greatness. It's this belief, combined with the love of craftsmanship, which led him to become a designer.