2-hour Workshop with Daniel Szuc
Positive Design Impact
Reality check: making a positive, measurable design impact at the UI layer is only a small part of the user experience story. We have a much greater responsibility, to both learn about and affect positive change in other layers of our organizations, and their products and services.
In this workshop, we'll discuss how to deliver better, more impactful design in our organizations. We'll look at personal skills, cultures, teamwork and collaboration, methodology, technology, and the importance of choosing the services and products we work on.
This workshop will help you to:
Understand your potential to become a UX leader by assessing your goals, your strengths, and your gaps.
Define a personal UX plan to monitor your design impact.
Create an "organisational lens" to assess a company's culture, context, and receptiveness to UX.
Appreciate the diverse skills and backgrounds a UX team requires and how to work together to ensure success.
Highlight the importance of design research in uncovering customer truths and stories.
Avoid "rubber stamp" research that doesn't lead to real improvement.
Face the challenges of practicing UX in an increasingly global environment.
About Daniel Szuc
Co-founder of Apogee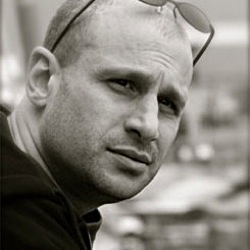 Fluxible says: If you're plugged into the global UX community, you'll undoubtedly recognize Daniel Szuc. Dan's a regular contributor at Johnny Holland and UXmatters, co-founder of UPA China, and a main instigator of the annual User Experience Hong Kong conference. But best of all, Dan's a thoughtful, passionate, and incredibly approachable UX'er — and he's hanging out with us at Fluxible!
Dan is co-founder of Apogee, a design research & usability services company based in Hong Kong. He recently co-authored the book Global UX with Fluxible speaker Whitney Quesenbery, a collection of storiesand distillationof insights from UX practitioners around the world. He also co-wrote The Usability Kit with Gerry Gaffney, an implementation guide providing best practices and guidelines for UX design teams.
Dan previously worked on a usability team for Telstra Australia and has lectured about UX in Hong Kong, China, Singapore, Malaysia, Australia, the USA, New Zealand, Israel, UK, and Japan. He holds a BS in Information Management from Melbourne University in Australia.