2-hour Workshop with Sean Yo
Designing for Accessibility on the Web
Sean's workshop is a mix of enlightening presentation and hands-on activity. In it he'll share W3C recommended solutions to web accessibility problems by reviewing examples of inaccessible web code. Learn about common web accessibility problems and be introduced to the WCAG 2.0 Sufficient and Advisory Techniques for resolving these problems. Bring your laptop to work on example code and get your hands dirty fixing inaccessible web code. This session will have both presentation and workshop components.
Thanks to Sean for stepping in to deliver this workshop after Gene Smith had to withdraw from presenting User Research Hacks.
About Sean Yo
Chief Architect at InGamer Sports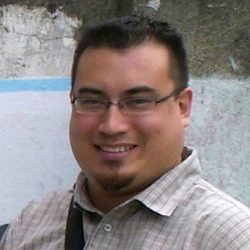 Sean is a well-known figure in the design community in Waterloo Region and his home of nearby Guelph. His long-standing interest in creating accessible products has been visible in presentations made to a variety of local groups. He is currently the Chief Architect at InGamer Sports, a Kitchener-based startup.