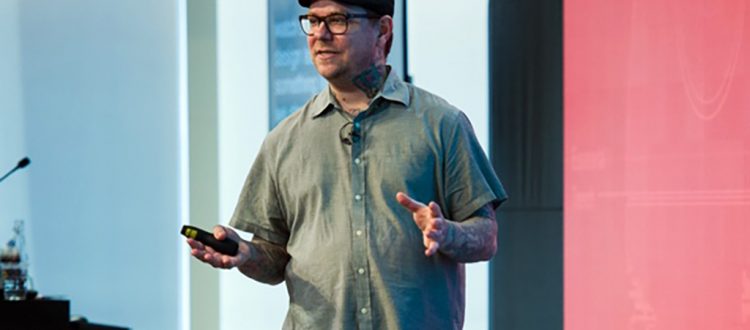 Announcing Aaron Irizarry for Fluxible 2017
Those of you with long memories and an appreciation of the rich history of past Fluxible events will recognize the name Aaron Irizarry even if you have no recollection of his presentation. That's because he was scheduled to present at Fluxible 2016, but had to withdraw. Last year's loss is this year's gain, though, and we're delighted to announce that Aaron will be presenting at Fluxible 2017.
Aaron, also know as "Ron", is the Director of User Experience at Nasdaq and co-author of Discussing Design: Improving Communication and Collaboration Through Critique. As he did last year, Aaron has provided us with about as spartan a bio as one could imagine, meaning that sentences such as this one have been added in order to bulk up the announcement. But that's alright — we're confident that he's saving his best thoughts for his presentation in September!
Stay tuned for details of Aaron's session at Fluxible. Until then, you can follow his frequent ramblings about food, sports, music, and design on Twitter at @aaroni. Ask him about BBQ. And consider offering a gentle critique of the level of detail that's included here.