Fluxible Meetup with Darren Kropf
Guided bike ride: Designing streets for all ages and abilities
A transformative shift in thinking is underway when it comes to designing and building streets. Hear – and experience for yourself – how concepts like "all ages and abilities" and "complete streets" are changing Kitchener's streetscapes, with the ultimate goal of making walking and cycling a safe, comfortable and convenient choice for getting around. All ages and comfort levels are welcome on this leisurely bike ride with lots of stops and conversation along the way. Bikes can be provided through Drop Mobility, a bike share provider operating in Waterloo Region.
Need a bike? Let us know when you register.
Start and end point: Catalyst 137
Rain date / time: September 18 at 5:30 pm
Register for this Meetup
About Darren Kropf
Active Transportation Planning at the City of Kitchener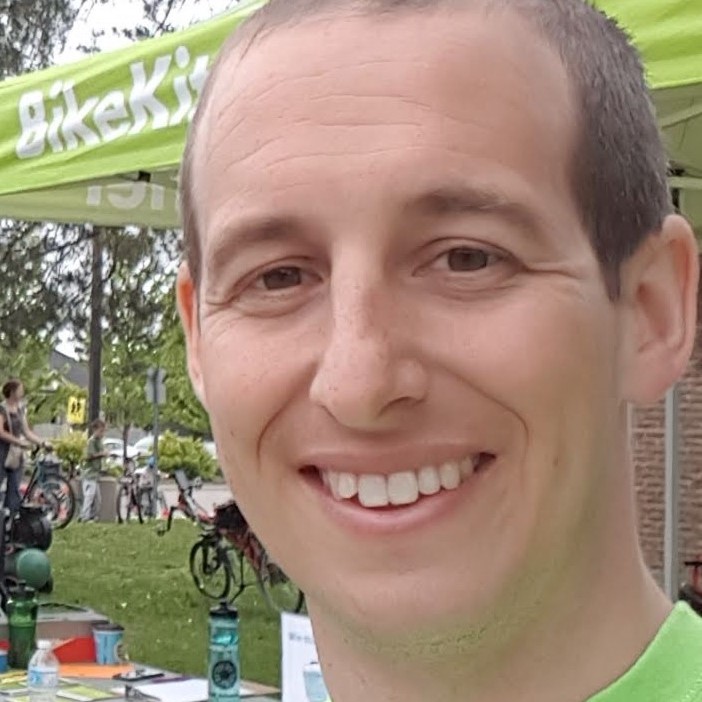 Active Transportation Planning Project Manager for the City of Kitchener, with a focus on Complete Streets. He brings his professional background of neighbourhood development and community engagement to transportation planning by finding fun and creative ways to partner with the community in making streets safer for all modes of transportation. Darren lives in Kitchener and can often be spotted taking his kids around the neighbourhood on his cargo bike, frequently stopping for ice cream along the way.