15-minute presentation with Jennifer Pretti
One Projector and Three User Interfaces: A Christie UX Case Study
Cross-platform design is no longer a market differentiator. Rather, users expect to use their device of choice to interact with a solution or service, and to be able to migrate their tasks across those interfaces seamlessly. But what problems arise when multiple interfaces are needed to control the same physical object? How can design help reconcile workflows across platforms where the input methods and display characteristics are very different? When the product is a complex, professional grade product, used at events where a single mistake in its operation could cost a company millions of dollars, what design risks are considered acceptable?
Those were the questions facing the Christie UX team during the design of Boxer, a state-of-the-art 4K 30,000 lumen projector aimed at the rental staging market. In order to support the variety of workflows characteristic of this market, Boxer offers three main control interfaces: 1) a remote control that works with the projected on-screen display; 2) a built-in screen and physical keypad; and 3) a contemporary web interface. In this 15 minute case study presentation, Jennifer Pretti will describe the challenges, tradeoffs, and triumphs that her UX team encountered while designing for consistency across these three interfaces.
About Jennifer Pretti
UX Designer at Christie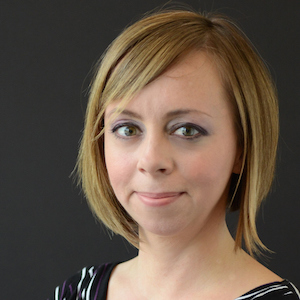 A career in user experience was a given for Jennifer Pretti after she discovered something called "human factors" in an engineering course syllabus. She spent the next fifteen years leveraging her research and analytical skills to design user experience solutions for companies such as IBM, Nokia, and Vision Critical.
After making the move from Vancouver to Waterloo, Jennifer landed at BlackBerry, where she was the lead Interaction Designer for BlackBerry Messenger and guided its redesign for the first BB10 smartphones.
An opportunity then came along to build a UX team at Christie and bring user-centered design practices to the primarily engineering-driven organization. Three years later, she is managing a team of industrial, visual, and interaction designers, deploying holistic user experiences across digital and physical interfaces for Christie's next-generation display solutions.