40-minute presentation with Jill Tomasson Goodwin
UX in (and of) Experiential Education
11:45

am

 – 12:00

pm
Sunday
14 Sep
2014
In this talk, Jill Tomasson Goodwin presents a case study of how post-secondary experiential education can inspire the next generation of UX designers. The subject of the case study is REAP, which stands for "Research Entrepreneurs Accelerating Prosperity". It's a University of Waterloo research initiative that thinks about — and then does — entrepreneurship, research, and UX a bit differently.
So if REAP does entrepreneurship differently, and research differently, then what's the potential to do UX differently too? And do we get different UX designers as a result?
This talk speculates on how REAP's ecosystem and process may influence the practices and contributions of up-and-coming UX professionals as they enter a variety of worlds: entrepreneurship, intrapreneurship, artistic innovation, and research.
About Jill Tomasson Goodwin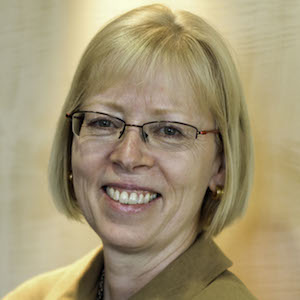 Jill has been having a great time teaching in the Faculty of Arts at the University of Waterloo for 25 years in the area of communication design, including UX Design. She is also co-founder of a highly successful uWaterloo initiative called REAP — a public-private sector research innovation ecosystem that studies and promotes platform entrepreneurship.
Within REAP, students mash-up, reconfigure, and integrate REAP partners' technology with other technologies, thereby extending its overall functionality and accelerating its adoption into new markets. To do this, REAP teaches students to find the intersection of UX with marketing, helping them assess and then design and build the best possible experience: one that meets real needs, differentiates the product, and grows the business.
Jill is a student of "the design of flow" in tai chi, qigong, traditional Chinese medicine, swimming, and meditation.