What does a great user experience have in common with a great story? Everything. While creating a user experience that engages, influences, and excites can sometimes seem daunting, crafting a great story is actually quite quick and easy.
See how simple storytelling techniques can transform your next product, feature, UI, flow, or strategy from good to great. Whether you are creating a product, service, or feature from scratch or improving one for conversion, activation, or engagement, strategic storytelling will help you figure out what you need to do, when, and how you need to do it, so that you get the results you need.
In this workshop, you'll learn how to:
Craft and communicate simple and impactful narratives.
Incorporate rapid storytelling tactics into your workflows, meetings, and projects.
Imagine, fine-tune, and test product ideas, features, UIs, and flows on the fly.
Map and reverse-engineer existing and future user experiences onto narrative arcs.
Quickly and effectively assess strengths, weaknesses, gaps, and opportunities for products, features, content, and functionality.
This workshop will feature a mix of lecture and hands-on group work and activities. Participants will leave having created a few different types of storymaps and with an understanding of how to fold it into their workflows.
About Donna Lichaw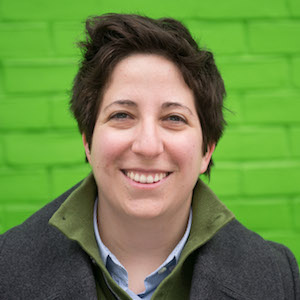 A product management and user experience strategy consultant, advisor, speaker, and educator by day, rockstar by night (phew!), Donna specializes in mobile, tablet, responsive web, and mobile first product strategy. Simply put, she gets the best results helping teams think big by starting small.
Donna has worked with a variety of businesses around the world, from startups to nonprofits to established Fortune 500 companies such as Seamless, Citi, Bloomberg, Apartment Therapy, WNYC, Atlantic Records, The New School, and Nerve.com.
She is on the adjunct faculty at Parsons School of Design and NYU in New York City. Perhaps one day we'll even see her teaching at Hogwarts. For now, we're ecstatic that she'll be speaking at Fluxible 2014.