Why was it worth one company spending $350,000 to shave a second off an interaction? Should you do the same?
Designing for the web has made interaction designers lazy. Before the web, our customers were pinstriped businesses or high-pressure environments like aircraft cockpits, so we had to work to make interactions efficient.
The web changed the rules.
With the web, interfaces had to be easy for the millions of new users who were coming online. Meeting that challenge undoubtedly made interfaces better. But our designs no longer had to be efficient — people just had to think they were efficient.
That is no longer good enough. With the rise of mobile, we need to create interfaces that people can glance at, use with a flick of the wrist or check a dozen times an hour.
This workshop will help you rediscover some of the techniques for designing interfaces that are highly efficient, as well as sharing plenty of new examples of modern mobile design.
You'll learn:
When efficiency matters and who it helps
How to explain the importance of efficiency to your stakeholders
How to balance the need for efficiency and obviousness
Ways of measuring and validating efficiency
How to recognise which design directions are likely to be more efficient
Tips and techniques to make touch interfaces more efficient to use
Creating a roadmap for efficiency and measuring return on investment
And just how will you learn? Through design exercises in small groups, with lots of interaction and discussion! Come ready to get some work done!
About Giles Colborne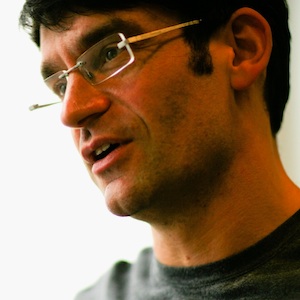 Giles Colborne co-founded cxpartners in 2004. Since then, it has grown to become an international consultancy which works with global companies to create web and mobile user experiences thatmake a measurable difference to their bottom line and their customers' lives. His book, Simple and Usable, is a bestseller in the US, UK and China.
Giles' career in usability and user centred design began in 1991 at British Aerospace before moving to Institute of Physics Publishing where he created some of the first commercial online publications. He then went on to Havas where he led work on some notable sites such as the Euro 96, the first major sports tournament on the Web, Peugeot's online car sales programme and a global user research programme for Intel.
Giles is actively involved in the community — most recently as co-chair of IA Summit 2013 — and is a former President of the UK Usability Professionals' Association. Additionally, he has worked with the British Standards Institute in developing guidance on web accessibility.