Alex's workshop will take you through an experience of rapid ideation for generating new product concepts and getting diverse teams to work together. Specifically, you will learn how to:
Articulate problems in a way that's useful for brainstorming
Practice focused idea generation inside a box
Borrow techniques from industrial designers that anyone can use to generate and share ideas
This process also has the benefit of giving everyone on the team an equal voice in generating designs. It lets people air out their pet ideas for consideration, and encourages the team to build on each other's concepts.
This workshop will use a lot of wall space! Participants will work in groups sketching with Sharpies on both halfsheets and Post-Its. Is that hands-on, or what?
About Alex Tam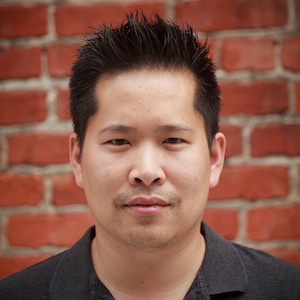 Alex Tam is a Principal Designer at healthcare startup Practice Fusion. He has spent most of his career focused on healthcare, designing solutions for tens of millions of patients and providers.
After graduating from Systems Design Engineering at the University of Waterloo, he worked as an interaction designer at Quarry. He then went on to work in hospital systems throughout Ontario and around the world with the renowned design firm, Frog. He's designed a management system for chronic patients going through clinical trials in Australia, and authored a chapter on gamification in healthcare.
Alex focuses much of his efforts on rapid ideation. Through winning a series of hackathons, he's demonstrated how prototyping with multi-disciplinary teams can lead to compelling concepts with high impact. Alex loves to bring to life products that people enjoy using.
Team Fluxible is proud to welcome Alex back home for a visit to Waterloo Region!