Jeff Gothelf and Jim Kalbach know from extensive experience that great team collaboration is the secret sauce of successful companies. At its core, collaboration comes from the culture of your company and the dynamics of your team.
Jazz performance provides a powerful model for how successful teams collaborate. Much of UX design involves collaborating with others: gathering input from the business, ideating solutions in project teams, and iterating with developers. Great UX design requires practitioners to be not only skilled craftsmen, but also expert facilitators.
Through live music and hands-on activities, this enlightening and entertaining session will provide both inspiration and practical guidance for the shift in mindset needed for successful team collaboration.
About the band
Jeff (keyboards) and Jim (bass) will be joined for today's workshop by three of Canada's premiere jazz musicians. That's right — in addition to everything you'll learn about effective collaboration, you'll also hear some fabulous music from a quintet for the ages! It might not be Massey Hall in 1953, but we're still absurdly excited.
Kelly Jefferson (tenor sax) is a five-time nominee for Saxophonist of the Year by the National Jazz Awards. His Kelly Jefferson Quartet release Next Exit was nominated for a 2011 Juno Award for Contemporary Jazz Album of the Year. Kelly is presently on faculty at The University of Toronto and York University where he teaches saxophone, small ensembles, jazz theory, ear training, and improvisation, with previous teaching positions at Humber College in Toronto and McGill University in Montreal. An active freelance musician, Kelly performs regularly with groups that include the William Carn Quintet, Emilie-Claire Barlow, Time Warp, The Shuffle Demons, Mark McLean's Playground, The Chris Tarry Group, Manteca, The Carn-Davidson 9, and Barry Romberg's Random Access.
Ted Quinlan (guitar) is Head of the Guitar Department at Humber College and is regarded as one of the most versatile guitar players in Canada. His musicality and his breadth and depth of skills make him a highly-regarded and in-demand jazz player, session musician, writer, and educator. He's also a busy sideman and has performed with Chet Baker, Freddie Hubbard, Eddie Harris, Jimmy Smith, Joey DeFrancesco, Maria Schneider, Michael Brecker, Dave Holland, Dave Leibman, Vince Mendoza and Steve Gadd. Yes, you read that list of jazz lumninaries right!
Ted Warren (drums) has a solid reputation as a musical, versatile drummer. He is an active member of Canada's jazz scene and has been recognized with Jazz Report's Drummer of the Year award. He teaches at University of Guelph and Mohawk College in their music programs and is a well-regarded clinician and adjudicator. Ted fronts his own quartet, Ted's Warren Commission, which has released two CDs, First Time Calle and Songs For Doug. He is also member of Broadview, which he co-leads with Rich Brown and Mike Murley. Fluxible veterans may recall that in 2013 Ted was a featured performer in the Festival of Interstitial Music.
About Jeff Gothelf
Lean Evangelist at Neo
Jeff is lean evangelist at Neo, spreading the gospel of great team collaboration, product innovation and evidence-based decision making.
Jeff is a speaker and thought leader on the future of user experience design, often teaching workshops or giving talks on building cultures that support teamwork and innovation. Jeff is passionate about advancing the principles that lie at the core of Neo, and often does so on a global scale.
Prior to joining Neo, Jeff led the UX design teams at TheLadders and Web Trends. Earlier he worked with and led small teams of software designers at AOL. He is the co-author (with Fluxible speaker alumni Josh Seiden) of Lean UX: Applying Lean Principles to Improve User Experience.
About Jim Kalbach
Author, Speaker, and Instructor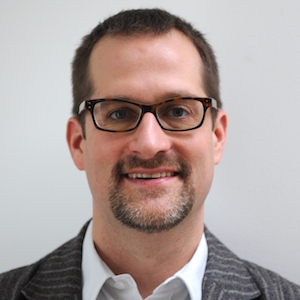 Jim Kalbach is a noted author, speaker, and instructor in user experience design, information architecture, and strategy. He has consulted for large companies such as eBay, Audi, Sony, Elsevier Science, Lexis Nexis, Citrix and more. Jim also held the title of Head of Information Architecture with Razorfish in Germany, and was UX Strategist at USEEDS, a design and innovation agency in Berlin. Jim holds a master's degree in library and information science and a master's degree in music theory and composition, both from Rutgers University.
How the heck did this guy find time to write a book?
Before returning to the US in 2013 after fifteen years in Germany, Jim was co-founder and long-time organizer of the European Information Architecture conferences. He also co-founded the IA Konferenz in Germany, a leading UX design event because of its cool use of the letter "z". Previously Jim was assistant editor with Boxes and Arrows, a prominent journal for user experience information. He also served on the advisory board of the Information Architecture Institute in 2005 and 2007.
Clearly, Jim is easily bored. So to keep himself entertained outside of work, he channels his creative energy into music by playing jazz bass in jam sessions and combos in his current home of Jersey City. (Energy that will have been put to great use during his Friday workshop with Jeff Gothelf!) In 2007 Jim published his first full-length book, Designing Web Navigation (O'Reilly, 2007). He blogs at experiencinginformation.com.