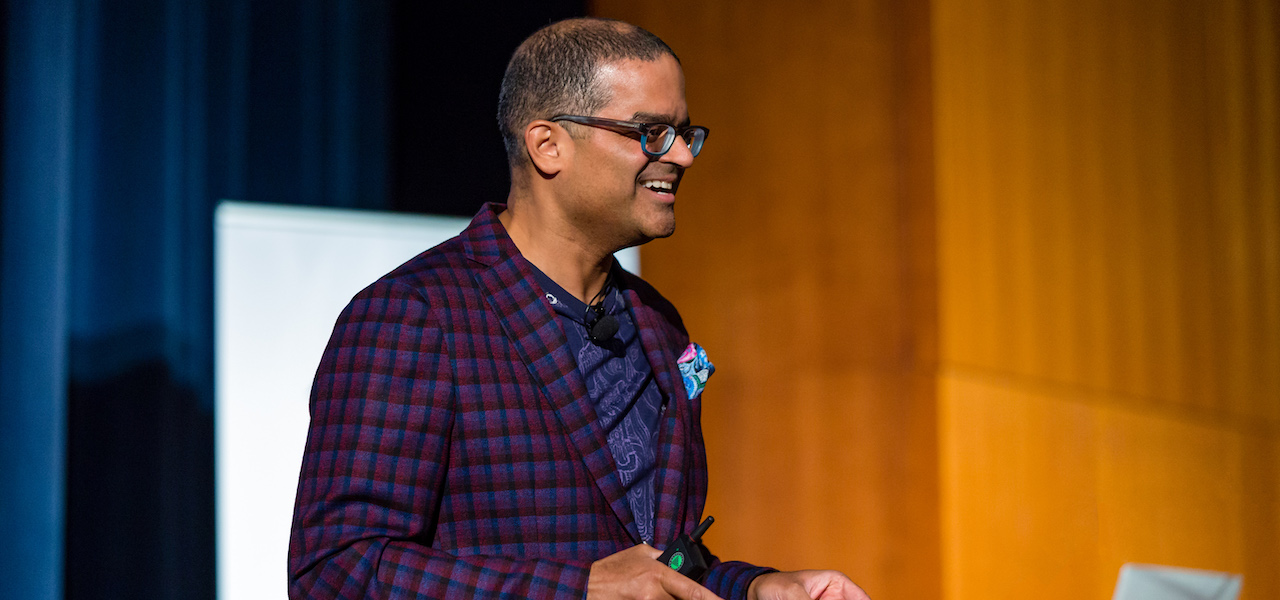 Tuesday 28 May 2019
Announcing Patañjali Chary for Fluxible 2019
Way back in 2017, Patañjali Chary was cooking up a potentially wonderful presentation for Fluxible Conference. But as any chef knows, recipes and plans sometimes take an unexpected twist and Patañjali ended up not being able to present that year. But we're persistent and patient here at Fluxible, and as a result we're excited to announce that he'll be joining us in September. Sometimes it takes just a little extra cooking time for a great outcome!
Patañjali joined Ellie Mae, Inc. in January 2017 as Vice President of User Experience, after serving as Vice President of User Experience at Financeit, a Goldman Sachs owned startup in the point-of-sale lending space.
Prior to joining Financeit, Patañjali was the Vice President of User Experience at Ultimate Software in Miami, FL. He joined Ultimate in 2012 after serving as Chief Evangelist, User Experience at Oracle, and lead numerous user experience efforts at Oracle for over 12 years. His past stints have also included senior user experience leadership roles at Microsoft and at Kent Ridge Digital Labs in Singapore.
Patañjali holds an MBA from both Columbia Business School, and UC Berkeley Haas School of Business, as well as a B.Sc. (Hons.) in Computer Science & Artificial Intelligence from the University of Toronto, Canada. Separately, he is also a Certified Natural Chef, and completed his externship at the world-renowned Michelin-starred restaurant Chez Panisse, in Berkeley, CA.
Back to News