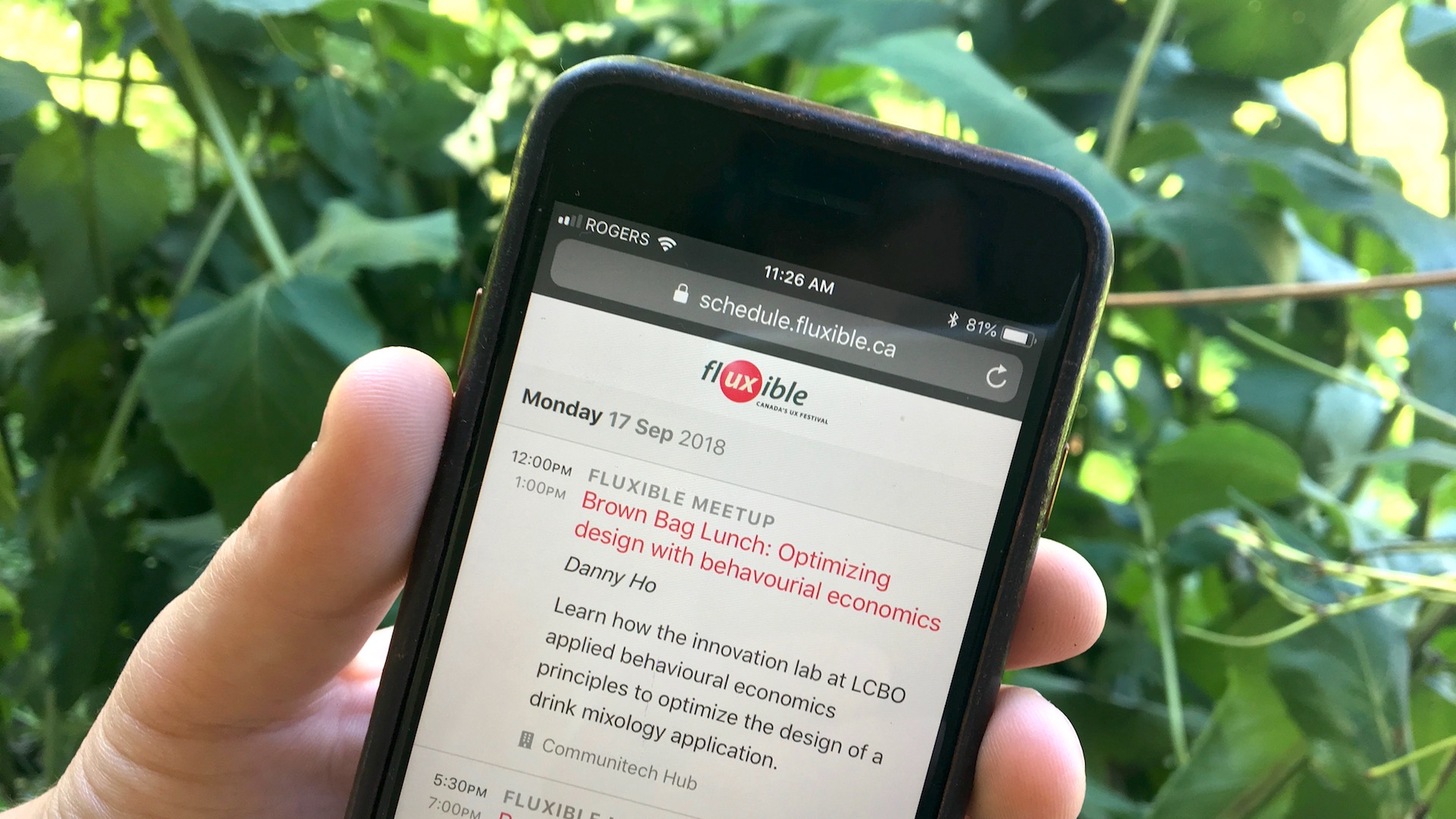 Monday 17 Sep 2018
Our sponsor Zeitspace created a Fluxible Schedule app
We're excited that Zeitspace is a Fluxible sponsor for 2018 at the Supremium level. Obviously UX is important to Zeitspace. And that's not just because partner Mark Connolly happens to be co-chair of Fluxible. As partner Jeff Fedor has put it in the past, "Fostering continuous learning and building a strong community is important to us. Fluxible delivers on both of those goals." Zeitspace puts UX front and centre when creating great software products for its clients.
This year, they've deployed their design and dev chops in the service of Fluxible by creating a handy Fluxible Schedule web app. It puts all the Fluxible Meetups, Fluxible Workshops, Fluxible Conference sessions, and more into one easy-to-view listing. The app is driven by a content management system that will be the foundation for our future Fluxible web presence. We're delighted with the outcome. We think you will be too.
While it will be useful on any platform, it's especially powerful on your mobile phone. You'll know what's happening at Fluxible whether you're checking out Fluxible Meetups during the week, or curious about the Filipino gongs performance you just heard at the Fluxible Conference.
Check it out now. And be sure to add it to your home screen so you'll have this great resource ready when you attend a Fluxible event.
Back to News