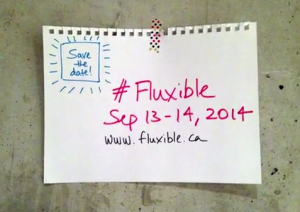 The 2014 Fluxible program and schedule is now live. And oh, baby — it's hawt. And not like, warm milk in a mug wrapped in a soft little cozy hot.
We're talking designing-for-efficiency-with-an-English-accent hot. We're talking scandalous-stories-of-drunk-data hot. We're talking quitting the seductive-love-affair-with-narcissist products hot, and oh, so much more.
The only question now is, which workshops will YOU be attending? Check out the program now so you'll be ready for earlybird registration when it opens at noon on May 5th!